Chicago Financial Women is a not-for-profit organization committed to expanding the professional networks of Chicago-area women in Finance and various overlapping industries. We provide opportunities to genuinely connect, learn and flourish through professional development, educational enrichment, and social gatherings in a spirit of fun and camaraderie.
CFW Donation Organizations
One of our most important CFW goals is to give back to the community each year.
2021
Anxiter Center

Visit website: www.anixter.org
Anixter Center has proudly served hundreds of thousands of people in the Chicago area since 1919. Today, we focus our work on serving people with disabilities, behavioral health needs, and people who are Deaf, Blind, or Hard of Hearing through a variety of programs.
Girl Forward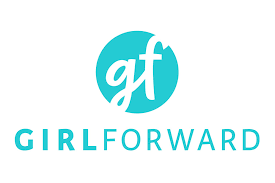 Visit website: https://www.girlforward.org/
GirlForward is a community of support dedicated to creating and enhancing opportunities for girls who have been displaced globally by conflict and persecution
2020
Little Brothers – Friends of the Elderly (Chicago chapter)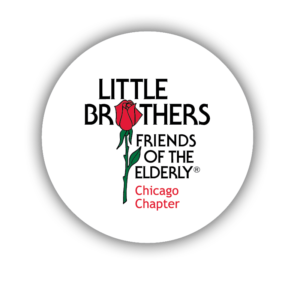 Visit website: www.littlebrotherschicago.org
Little Brothers – Friends of the Elderly is a local nonprofit serving Chicago seniors 70 and older, who are aging without support from friends or family. Since 1959, LBFE has connected elders to meaningful friendship, engaging programs, and essential services with the help of a community of caring volunteers and dedicated donors.
During the pandemic, in-person visits, outings around the city, parties, and activities have been suspended. But volunteers and donors are still reminding elders they're loved and not alone by making weekly phone visits, mailing cards and letters and during contactless deliveries of Food Bags, birthday celebration bags, holiday meals and holiday gifts. While our entire community looks forward to gathering once again, our elders know their Little Brothers family is there for them no matter what.
2019
In 2019 we donated to 3 important Not for Profits listed below:
Rainbows for Children
Visit website: Rainbows.org
Rainbows for All Children is dedicated to providing support for all youth as they navigate grief and heal from loss, whether from death, divorce/separation, deployment, deportation, incarceration or other trauma. Rainbows for All Children fosters awareness that youth require support to heal. We nurture a community of effective Rainbows-trained Facilitators, supported with a repository of resources designed to guide youth in their grieving process.
Barbara Bates Foundation


Visit website: barbarabatesfoundation.org
The Barbara Bates Foundation is a self-taught fashion designer and breast cancer survivor. Her foundation is committed to serving economically disadvantaged High School Seniors for prom attire and raises funds for education and awareness of Breast Cancer. Initially, the goal of the Foundation was to recognize inner-city high school students who excel despite difficult circumstances by donating prom dresses and formal wear but in 2012, the Foundation also began to focus on Breast Cancer awareness and education.
America Needs You
Visit website: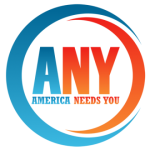 americaneedsyou.org
America Needs You (ANY). ANY is a Fellowship program for low-income, first-generation college students who have ambitious career aspirations. We support our students with career development workshops, internship placement support, and one-to-one mentorship.
ANY is currently looking for Mentor Coaches to serve. As a Mentor Coach, you are matched one-on-one with an ambitious, first-generation college student and you have the opportunity to build a close mentoring relationship throughout the program. Specifically, Mentor Coaches help Fellows set and work towards professional goals, navigate the internship process, broaden their professional networks, and work through unforeseen challenges.
A CFW donation will help ANY-IL have important visibility into future revenue and will empower us to significantly increase the college graduation rate and long-term success of Chicago's low-income, first-generation college students.