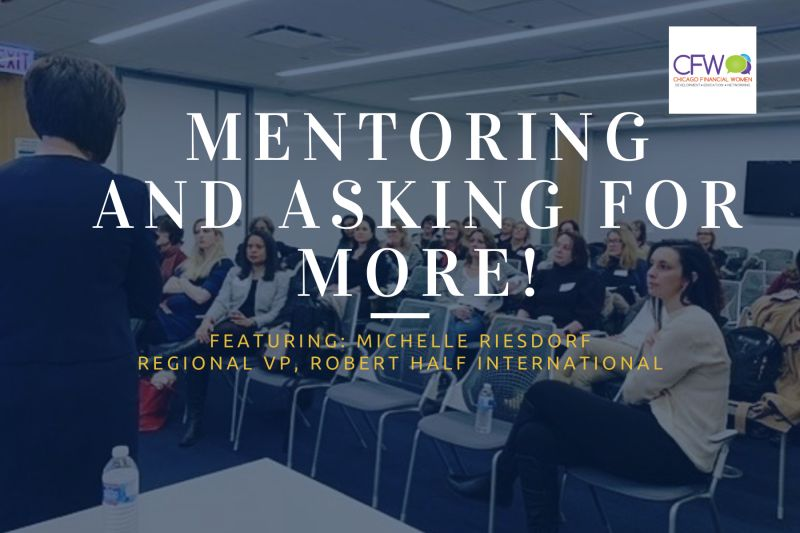 Michelle Reisdorf, Sr. Regional Vice President of national recruitment and staffing agency, Robert Half leads us through successfully navigating asking for more!
"What is the importance of a mentor and how do I find one?"
"How do I approach asking for career development?"
"What's the best way to go about negotiating a raise or revisiting your compensation?" – we're all doing more these days – how do we negotiate getting paid for it!
We all come across these questions at some stage in our careers, and knowing how to strategically approach these kinds of conversations is not taught nor discussed. Michelle with share her expertise and insights on talking these conversations to the "next level" and feeling more comfortable in "ask for more" in our career.
STAY CONNECTED:  Like and follow us on LinkedIn, Instagram, and Facebook! Remember to turn on notifications so that you can stay connected with CFW!
Please be advised that photographs may be taken at CFW events for use on the CFW website and in the other marketing materials. By entering this event, you consent to Chicago Financial Women photographing and using your image and likeness.