CFW GIVES BACK!
One of our most important CFW goals is to give back to the community each year. In 2019 we donated to 3 important Not for Profits listed below:
2019
Rainbows for Children
Visit website: Rainbows.org
Rainbows for All Children is dedicated to providing support for all youth as they navigate grief and heal from loss, whether from death, divorce/separation, deployment, deportation, incarceration or other trauma. Rainbows for All Children fosters awareness that youth require support to heal. We nurture a community of effective Rainbows-trained Facilitators, supported with a repository of resources designed to guide youth in their grieving process.
---
Barbara Bates Foundation


Visit website: barbarabatesfoundation.org
The Barbara Bates Foundation is a self-taught fashion designer and breast cancer survivor. Her foundation is committed to serving economically disadvantaged High School Seniors for prom attire and raises funds for education and awareness of Breast Cancer. Initially, the goal of the Foundation was to recognize inner-city high school students who excel despite difficult circumstances by donating prom dresses and formal wear but in 2012, the Foundation also began to focus on Breast Cancer awareness and education.
---
America Needs You
Visit website: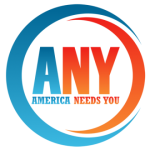 americaneedsyou.org
America Needs You (ANY). ANY is a Fellowship program for low-income, first-generation college students who have ambitious career aspirations. We support our students with career development workshops, internship placement support, and one-to-one mentorship.
ANY is currently looking for Mentor Coaches to serve. As a Mentor Coach, you are matched one-on-one with an ambitious, first-generation college student and you have the opportunity to build a close mentoring relationship throughout the program. Specifically, Mentor Coaches help Fellows set and work towards professional goals, navigate the internship process, broaden their professional networks, and work through unforeseen challenges.
A CFW donation will help ANY-IL have important visibility into future revenue and will empower us to significantly increase the college graduation rate and long-term success of Chicago's low-income, first-generation college students.