Past Event: October 24 – Leslie Hindman: Luxury Accessories and Couture Exhibition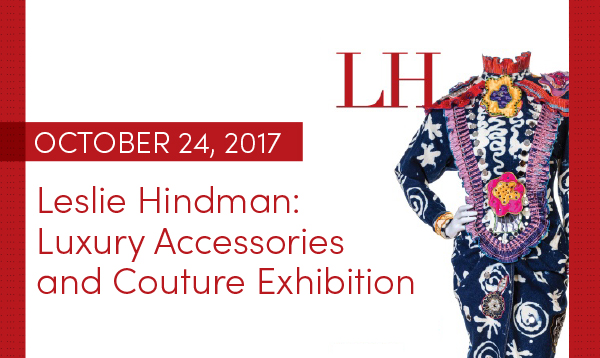 Leslie Hindman (LH) Auctioneers is one of the nation's foremost fine art auction houses and has been providing exceptional service and achieving record prices since 1982. LH conducts over 60 auctions annually in categories such as fine jewelry and timepieces, contemporary art, 20th century design, rare books, furniture, decorative arts and more.
Please join us for a great networking experience and an exciting private preview of the Luxury Accessories and Couture. This is a collection you will want to see and bid on at their upcoming auction on October 25.
EVENT DETAILS
Date: October 24th, 2017
Location: Leslie Hindman Auctioneers
1338 West Lake Street, Chicago IL 60607
Time: 5:30pm – 7:30 pm
Cost: $30 – All CFW attendees must register in advance.
Registration is required. 
Snacks and beverages will be available.