Past Event – February 8, 2017: The Power of Accepting Your Body

SPEAKER BIO: Dr. Maria Rago
Author, "Shut Up Skinny Bitches"
Dr. Maria Rago is a clinical psychologist who has been helping people eat comfortably and love their bodies for the last 25 years. She is the former director of the eating disorders programs at Linden Oaks Hospital at Edwards and is the current National President of the National Association of Anorexia Nervosa and Associated Disorders. Her advice is so sought after that Maria has been quoted in the New York Times, the Chicago Tribune, Oprah Magazine, Cosmopolitan Magazine, Scholastic's Science World Magazine and by the Associated Press. She has appeared as an expert on the 10 o'clock news for both ABC and NBC in Chicago and nationally on Good Morning America and Fox News Live with Brian Wilson. Her practice, Rago and Associates, has offices in Chicago, Naperville, New Lenox and Geneva. Fighting society's negative messages that lead to body image and eating problems, Dr. Rago uses research and logic to help people see that what we are often taught about food, weight and body image is often false. This leads to opportunities for self-love, good nutrition and great joy. Her book "Shut up Skinny Bitches" is part of this mission.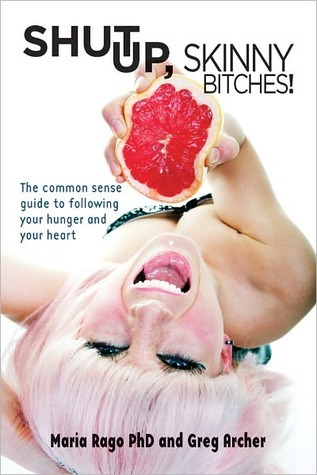 Maria's book will be available for purchase!  The cost will be $20 as a donation to ANAD (The National Association of Anorexia Nervosa and Associated Disorders) but she can only accept cash. 
EVENT DETAILS
Date: Wednesday, February 8th
Location: The PrivateBank Conference Center
120 South LaSalle Street (lower level)
Time: 5:30pm – 7:00pm
Cost: $30 – All CFW attendees must register before date.
Food and beverages will be available. There will be building security in the lobby so you must register online to attend. You must register by February 8.