Past Event – January 13: Winter "Hot Toddy" Happy Hour

We want to share this easy recipe with you and from the CFW board we wish you all a safe & fun holiday season and a Happy New Year!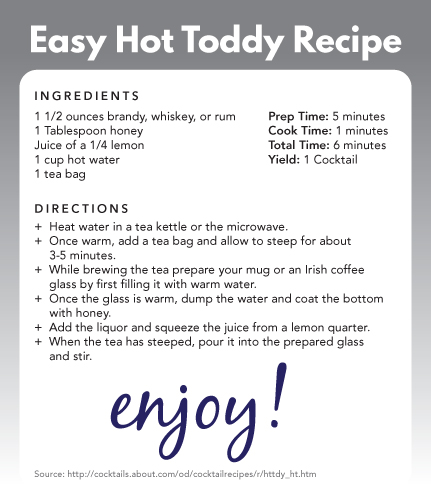 Our guest of honor will be Annette Felton who is a member of our Events Board.  She will be getting married and moving to San Francisco so this is a happy hour to thank and celebrate her as we'll miss her!
We hope you can join us.
Event Details
Date: Wednesday, January 13th
Location: Millennium Park Grill
11 N. Michigan. Avenue
Time: 5:30 p.m. – 7:30 p.m.
Cost: No fee just pay as you go for drinks or food.