Past Event: March 26 – Gain success by telling your story
Redefine your career with a new approach. By utilizing creative thinking and classic storytelling techniques, you can identify your driving passion, design your communication and gain the recognition of your business "audience." Telling your story is a unique way to build career-altering relationships in a short amount of time and gives you the freedom of capitalizing on your own unique talents. This exciting discussion will inspire you to "dare greatly" and discover and commit to your business and personal goals for every exciting stage of your life and career.
Speaker bio: Julie Proudfoot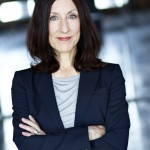 Founding Artistic Director & Executive Director of Artemisia, A Chicago Theatre
Julie Proudfoot is a professional actor, director, writer and story analyst. In 2011, Julie founded Artemisia, A Chicago Theatre to produce plays that empower women and now serves as the theatre's Founding and Executive Artistic Director. Julie is a proud member of Actors' Equity Association, the professional union for stage actors and serves on its Equal Opportunity Employment Committee. Julie has performed on stage in numerous world premieres in Los Angeles, Chicago and New York and her work as an actor has been seen on television and in feature films.
Julie directed Artemisia's world premiere of Gambit in 2013 to critical acclaim, and will direct Artemisia's American premiere of Belfast Girls, by Jaki McCarrick, scheduled to open in Chicago in May, 2015. Julie has fifteen years of directing experience in regional theatre and holds an MFA in directing from the University of Nebraska-Lincoln. Julie Proudfoot is a story analyst for HBO Films and her work has resulted in numerous awards for the company. Julie's play, Something Blue, was chosen as the audience favorite and fully produced as a world premiere in Chicago in the fall of 2012. Julie's play, The Lake, was featured as a staged reading during Northwestern University's Sexual Violence Awareness Week in April of 2014.
Event Details
Date: Thursday, March 26
Location: DiMeo Schneider & Associates, L.L.C.
500 West Madison Street #1700, Chicago, IL 60661
Time: 5:30 p.m. – 7:30 p.m.
Cost: $25